Managing every aspect of the retail design and construction process.

Along with our staff of project managers and administrators, our leadership team has a combined experience of more than 100 years in rolling out successful projects.
To innovative non-traditional applications, we do it all, with a sharp focus on quality, cost-effectiveness and on-time implementation.
No matter the size of your project, we can manage the entire design and construction process, freeing you up to focus on the growth of your business.
See what customers are saying about Poma Retail Development
Tony's experience with major retail roll outs is unmatched. He oversees it from A to Z… everything from pre-construction to handover. He's capable of doing any level of work. If I had to define what they are…..they are our building department.
Tom Ulrich
For someone like us looking to be in the top malls, street locations and outlet centers, Tony has done it all and knows all the major markets we work in.
Now he's built a staff around him that my operations team works well with.
Michael Buckley
"Poma Retail Development is a market-tested, value-driven, start-to-finish retail construction partner."
Recognize these names?
They've all trusted Poma Retail Development for value-driven retail development.

Services provided by Poma Retail Development

Complete Brand Implementation
Systems Review & Implementation
New Store & Restaurant Rollouts
Single or Multiple Store & Restaurant Remodels
Conceptual & Actual Budgeting
Complete Facilities Maintenance
Managing Vendor Invoicing
Current Events at Poma Retail Development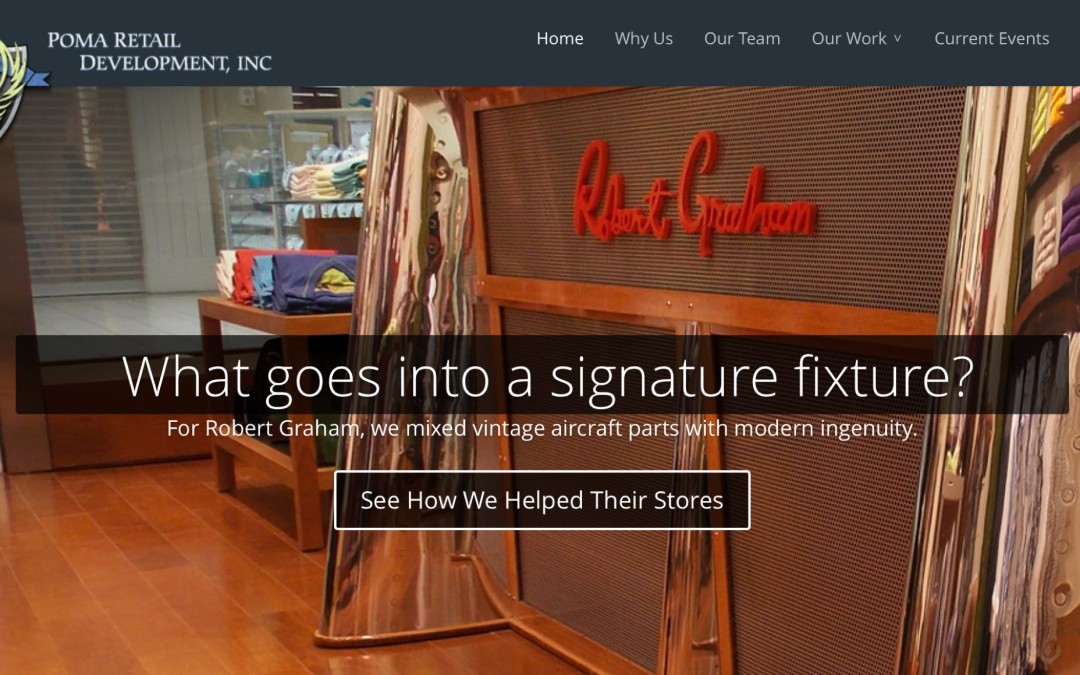 As you've probably noticed, we have made some major changes to our website. We wanted to update our website to be able to showcase a more modern, responsive design that really highlights our work and provides a great user experience. One of the major changes to our site is the addition of our current events page. As we open new locations, we will showcase each store in our "Current Events" and also on our "Our Work" page. Our "Our Work" page has also been enhanced to showcase great examples of our completed projects such as Smashburger, Kate Spade New York and Robert Graham. Take a look and let us know what you... read more